WATERFALL DELIVERY
Start trusting your messaging campaigns will actually be delivered
Our "waterfall" & "walled garden" technology protects you from lost messages in spam folders and cell carriers blocking delivery.
Top features:
Overcome cannabis censorship.

Prioritize marketing channels.

Increase campaign performance.

Ensure deliverability.

Evolve your digital marketing strategy.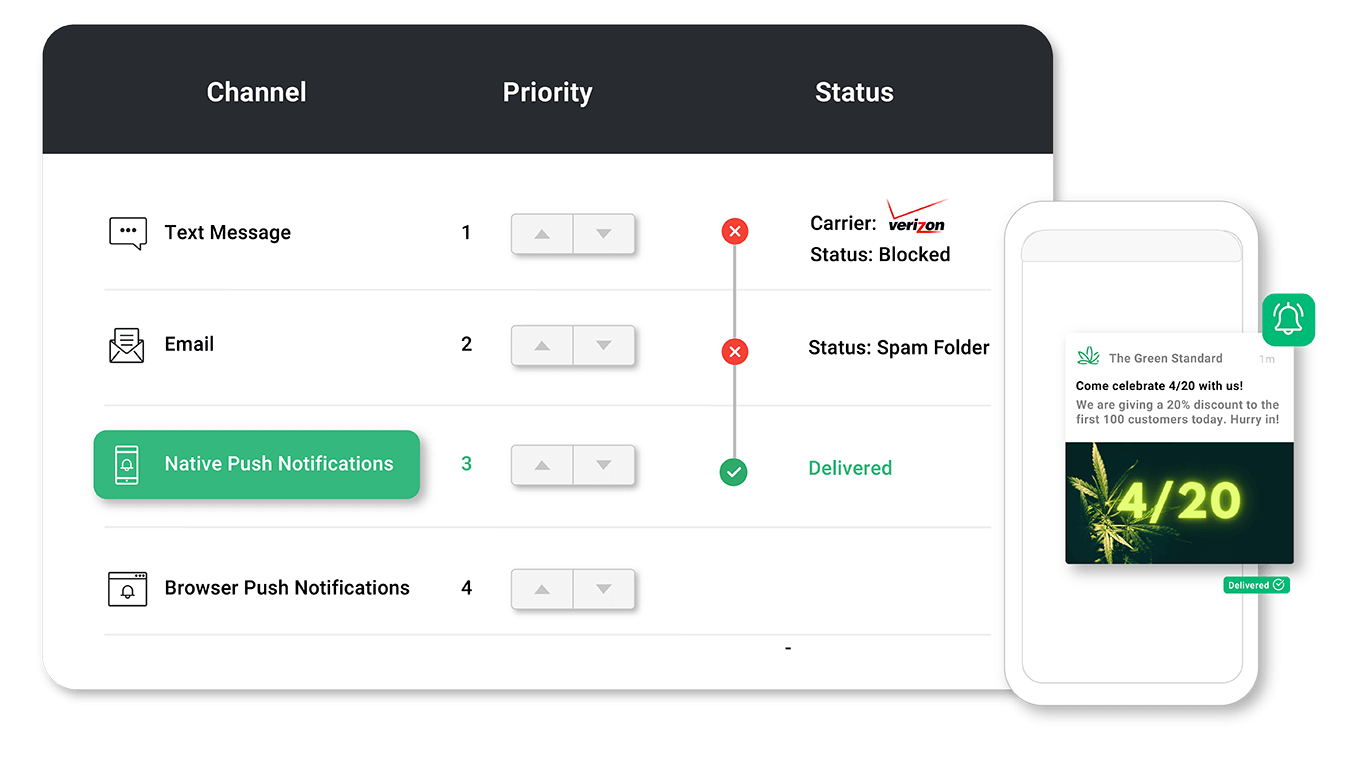 While you may work in a legal market, cannabis message delivery is still difficult to achieve given it's scheduling across borders and technology vendors. The Alpine IQ Waterfall and Walled Garden innovations continue to protect you from not being able to grow your business.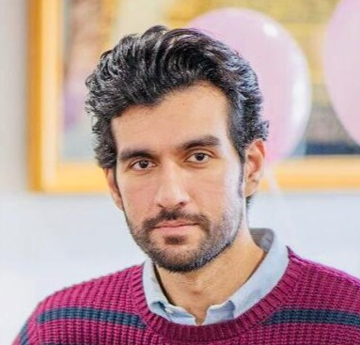 Shaz A.
Co-Founder & CTO
Protect your voice with messaging built for high risk industries
Communicate across SMS/MMS, email, native app push, and browser push without guesswork. Simply setup your campaigns, hit send, and we will make sure you get maximum delivery.
Walled garden protects you from telecom carriers and allows true conversion reporting
Send friendly branded texts that hide your cannabis content behind an open mechanism. Get msg open rates for texts sent all the way down to revenue generated by product.
Preffered channels with automatic backup delivery
Prioritize the channels you want to send on based on what's best for your customers experience, your marketing budget or other brand priorities.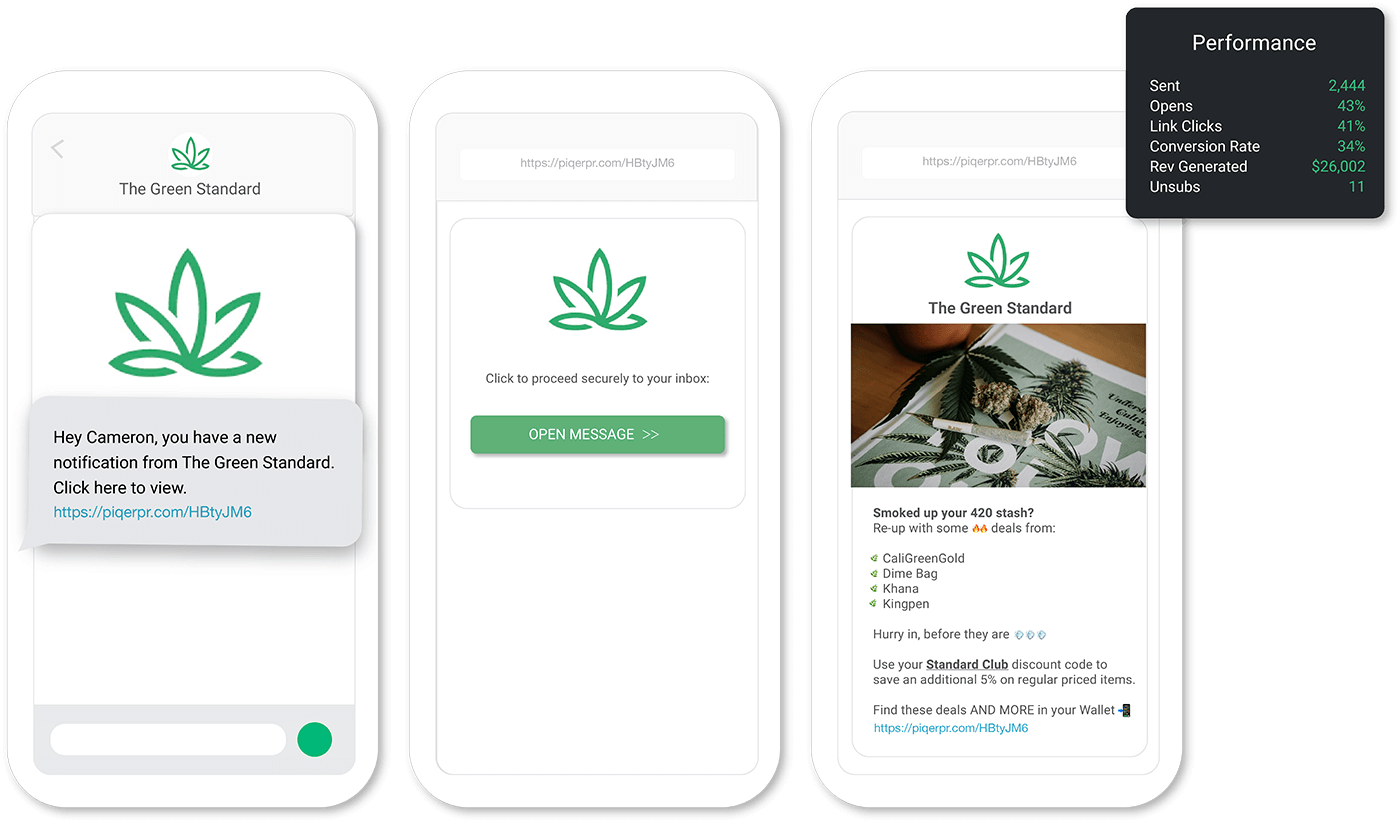 Waterfall & Walled Garden delivery works across: