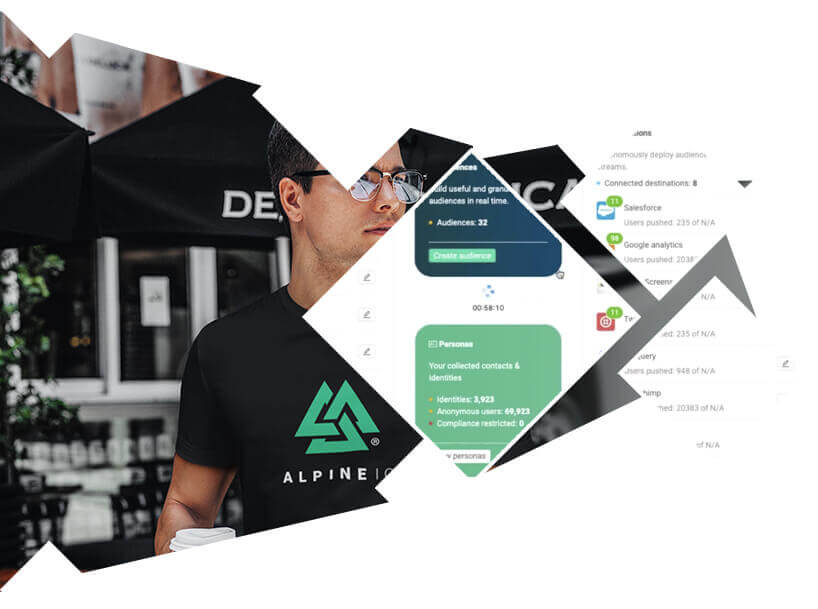 Streamline
Confidence in clean usable data makes marketing and analytics thrive in cannabis.
We help you consolidate data across multi-state/ country business units, cloud apps, and internal teams so that you can trust it to make decisions and serve your customers.
Create a single source of truth
Don't waste time on cumbersome 1-off cloud app integrations.
In a rapid change environment like cannabis, the CRM, POS, and cloud apps you use need to think as one. Avoid fines, revoked licenses, or complete distrust in your ability to leverage customer data.
Prevent dirty data from compounding as you migrate and utilize tools

Download contact records and historical data anytime

Save cumbersome integration and maintainence time

Sync customer data privacy preferences across all your tools

Keep logs of customer interactions for regulatory audits
*Demo data counts, integrations/ connected apps may not reflect actual Alpine IQ partners at this time. Want to ingest customer information or engagement actions from 3rd party apps? Here are just a few of our most popular options: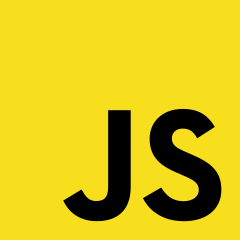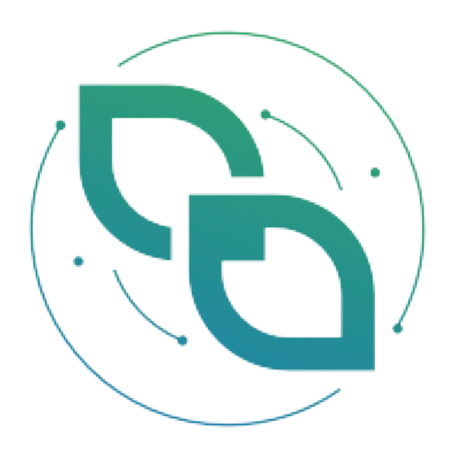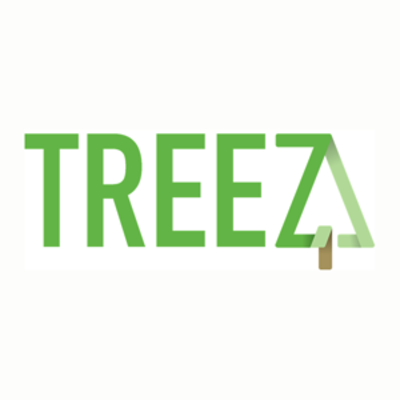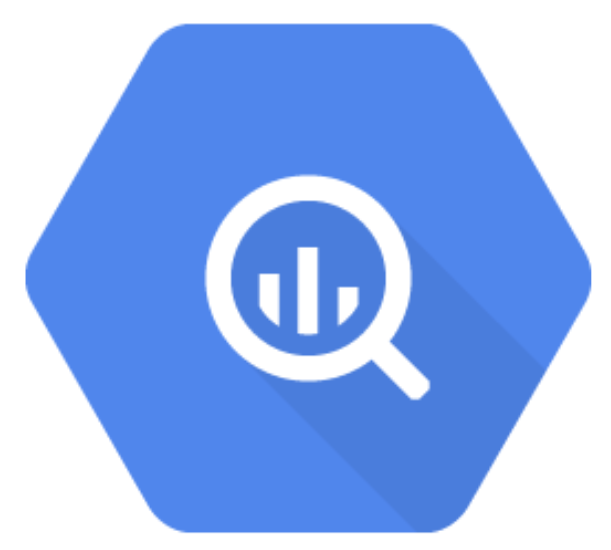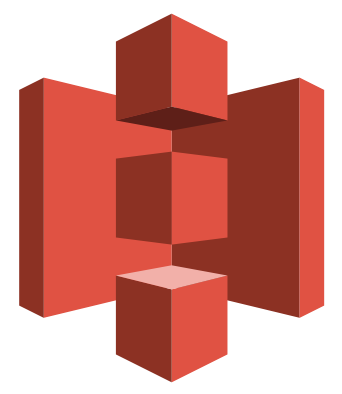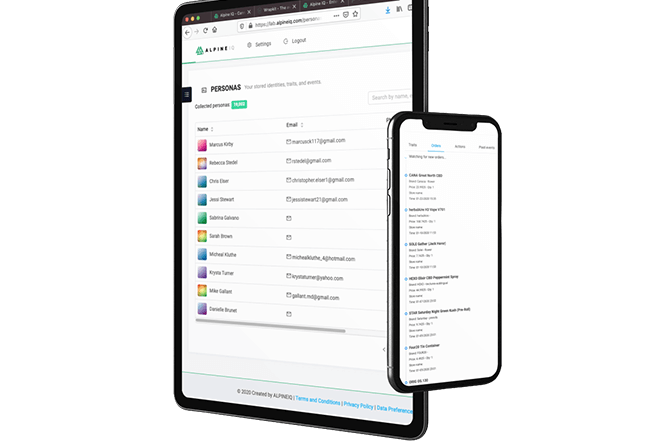 The opportunity cost of bad cannabis data
Without good data your ability to personalize experiences rapidly disipates, analytics insights are limited, and marketing can't optimize the customer lifecycle.
Alpine recognizes, then merges events, devices, and calculated traits from multiple sources together into a "Customer Persona" you can trust across every mission your retail store embarks on.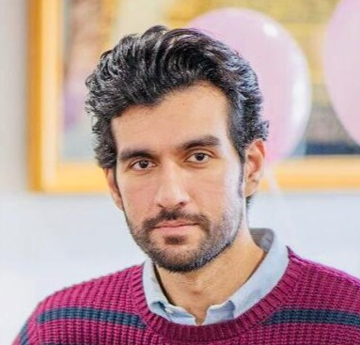 Shaz A
CTO
Challenges for cannabis retailers
Productivity
Engineering and product time gets wasted on cumbersome hard to migrate cannabis specific integration. If you don't have this problem now, you will as you scale and legalization continues to expand borders.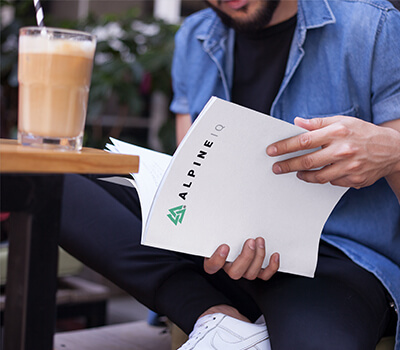 Trust in data
We often see customer data living in fragmented silos that are inconsistent across teams and tools. This causes fear that customer data is cluttered with edge cases likely to spawn multi-state/ country compliance issues.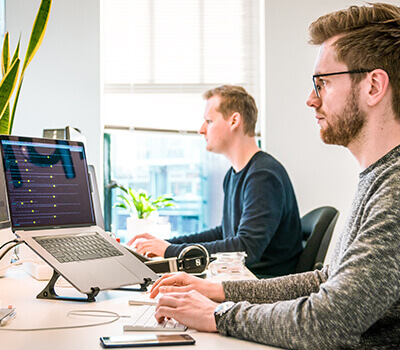 Poor user experience
Dirty data leads to in-cohesive customer experiences, or is simply not used to make business impact. Nobody likes feeling like just a number in a queue.