Instantly connect with over 2000+ stores globally:


















Securely share performance analytics
Strict data governance
The platform is designed to alleviate analytics sharing burden without exposing customer records, PII, or sensitive values that could be leveraged to re-construct private retail org strategies.
---
Global visibility into your performance
Analyze how your products are doing in each retail location without any "per market" fees
---
Automate reports across thousands of retail partners to go to key members of your staff
Create automated reports across all of your retail partners' locations to send to any and all key members of your staff
---
Get a demo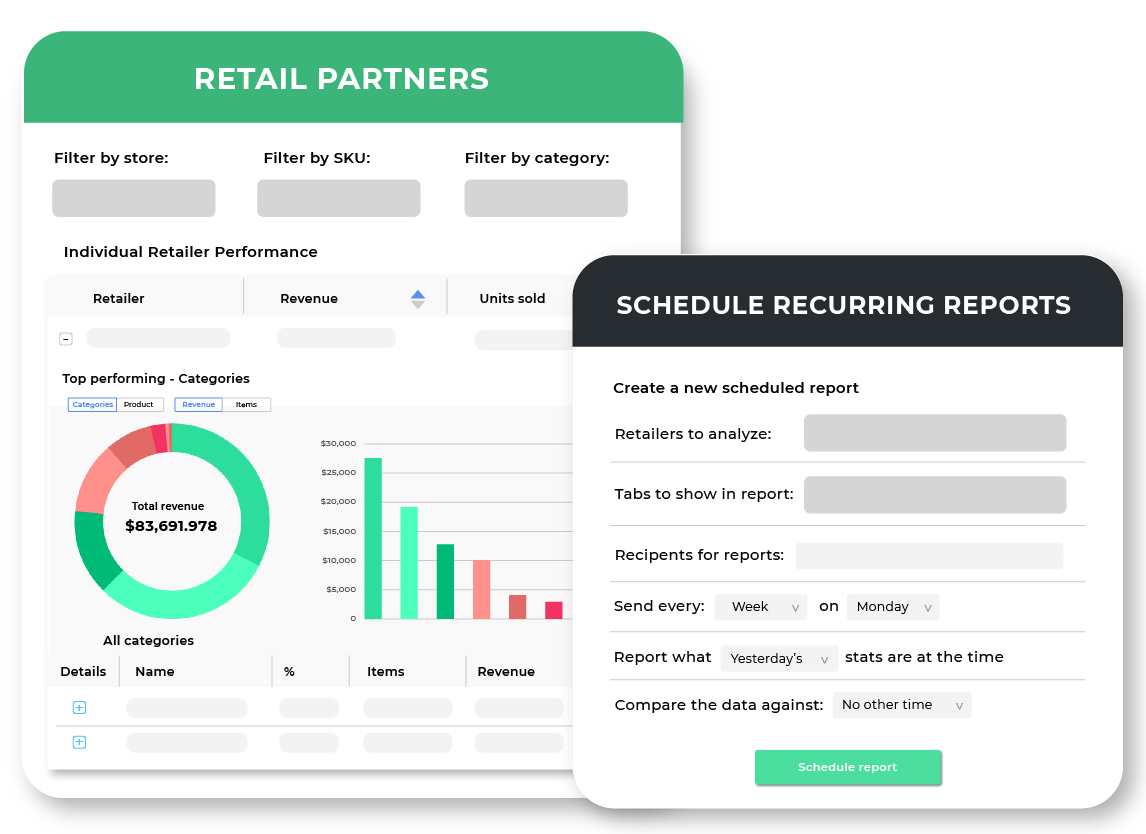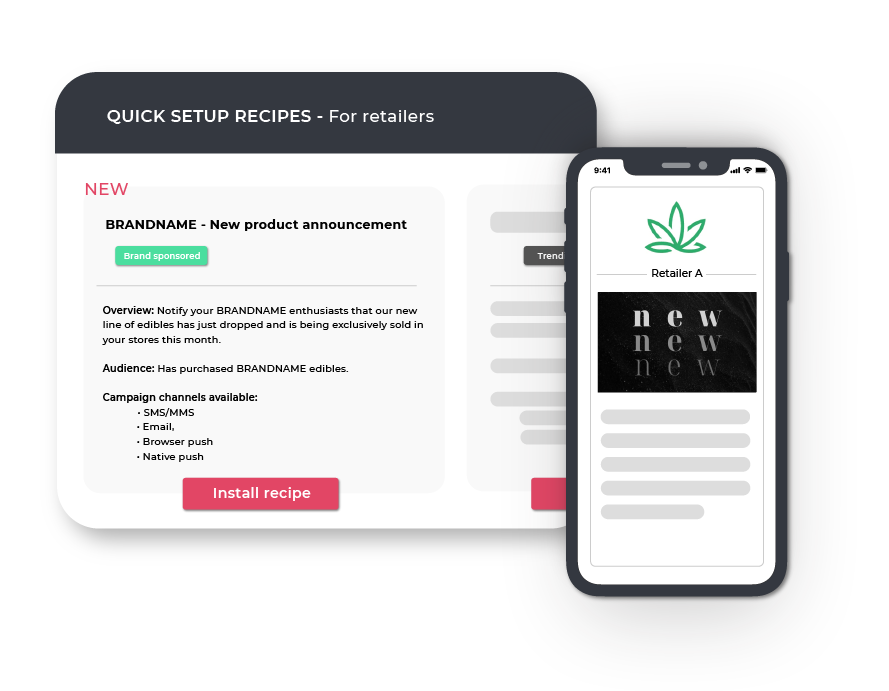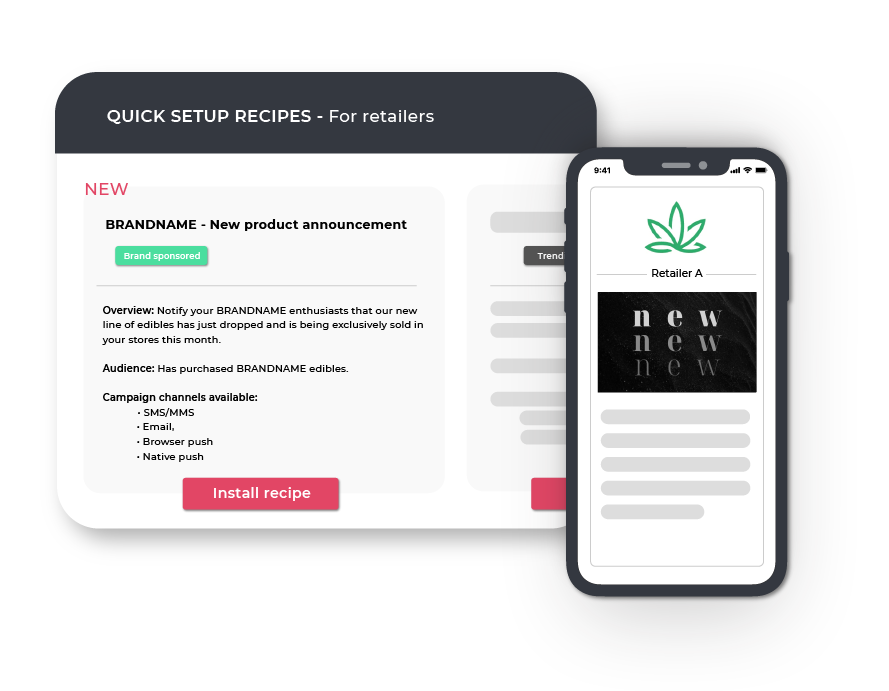 Create seamless co-marketing opportunities
Go-to-market partner recipes
Pre-configure go-to-market messaging campaign drips for your retail partners to easily launch via "AIQ Recipes".
---
In-app ads
Create high converting native ads inside your retail partners' web apps, native apps, or e-commerce ad space.
---
Get a demo
Reward loyal customers with collectible products
Custom product QR codes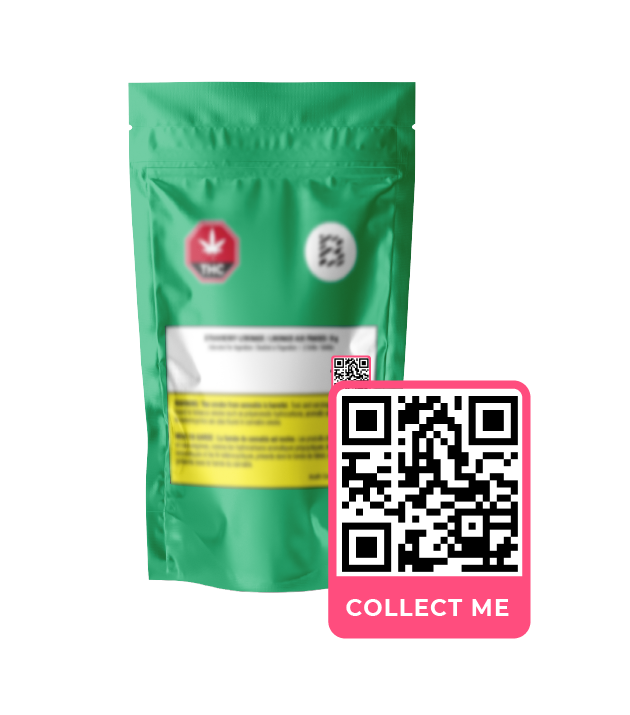 Make every product an interactive collectible through AIQs QR generator.
Loyalty points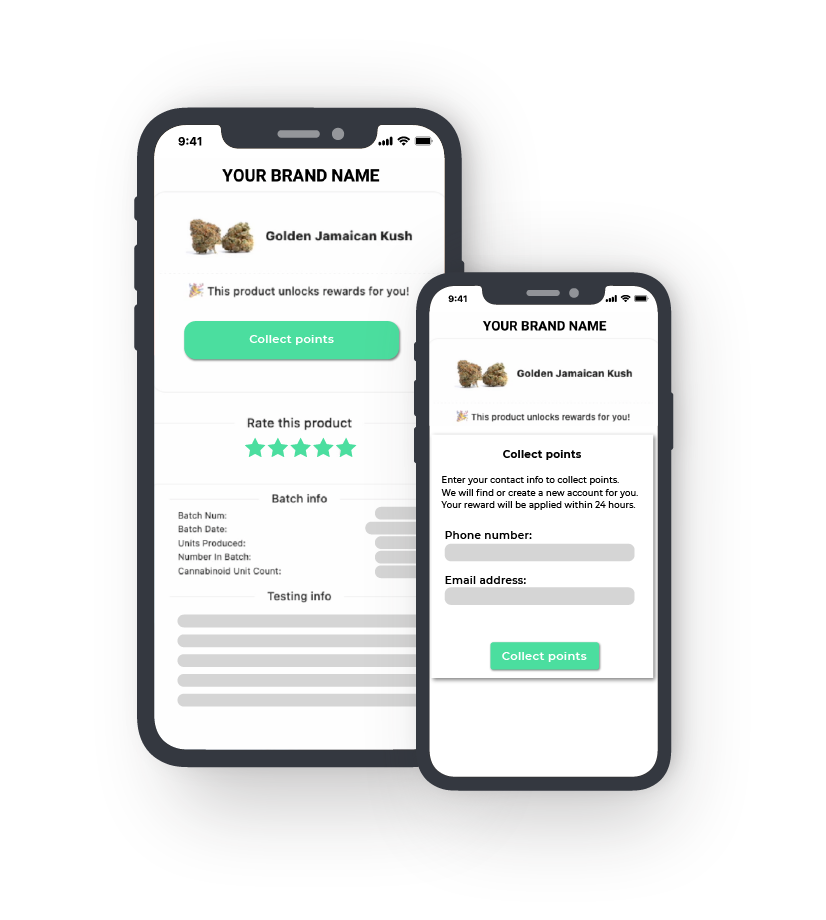 Reward your customers with loyalty points based on product rarity.
Retailer gift cards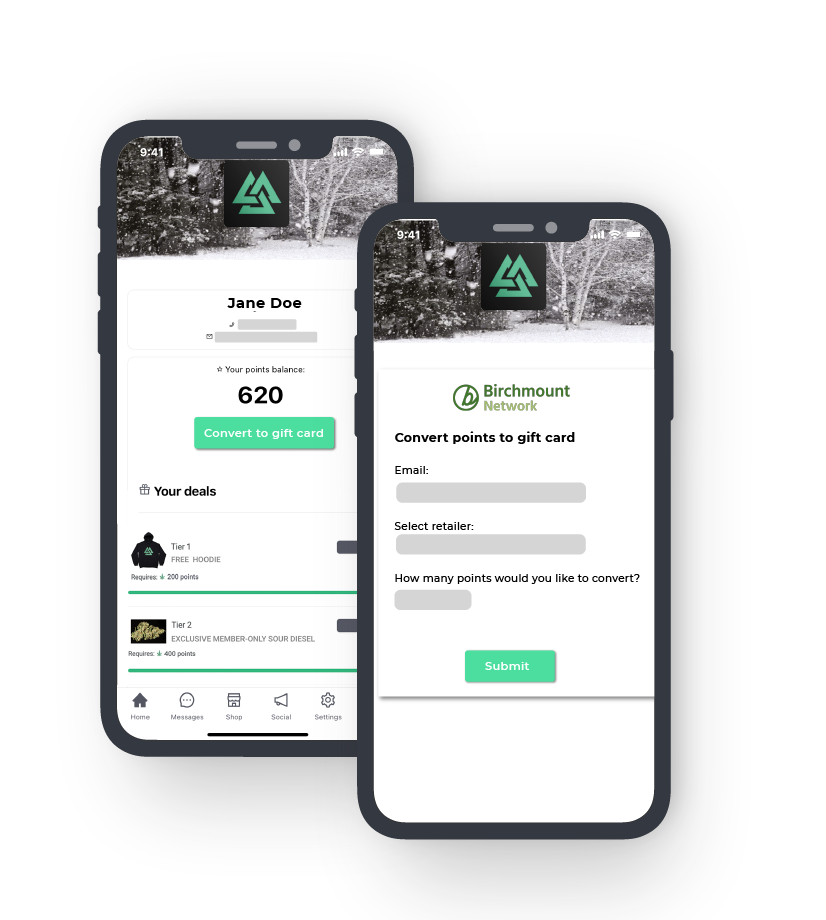 Drive customers back to partner retailers by converting points into retailer gift cards.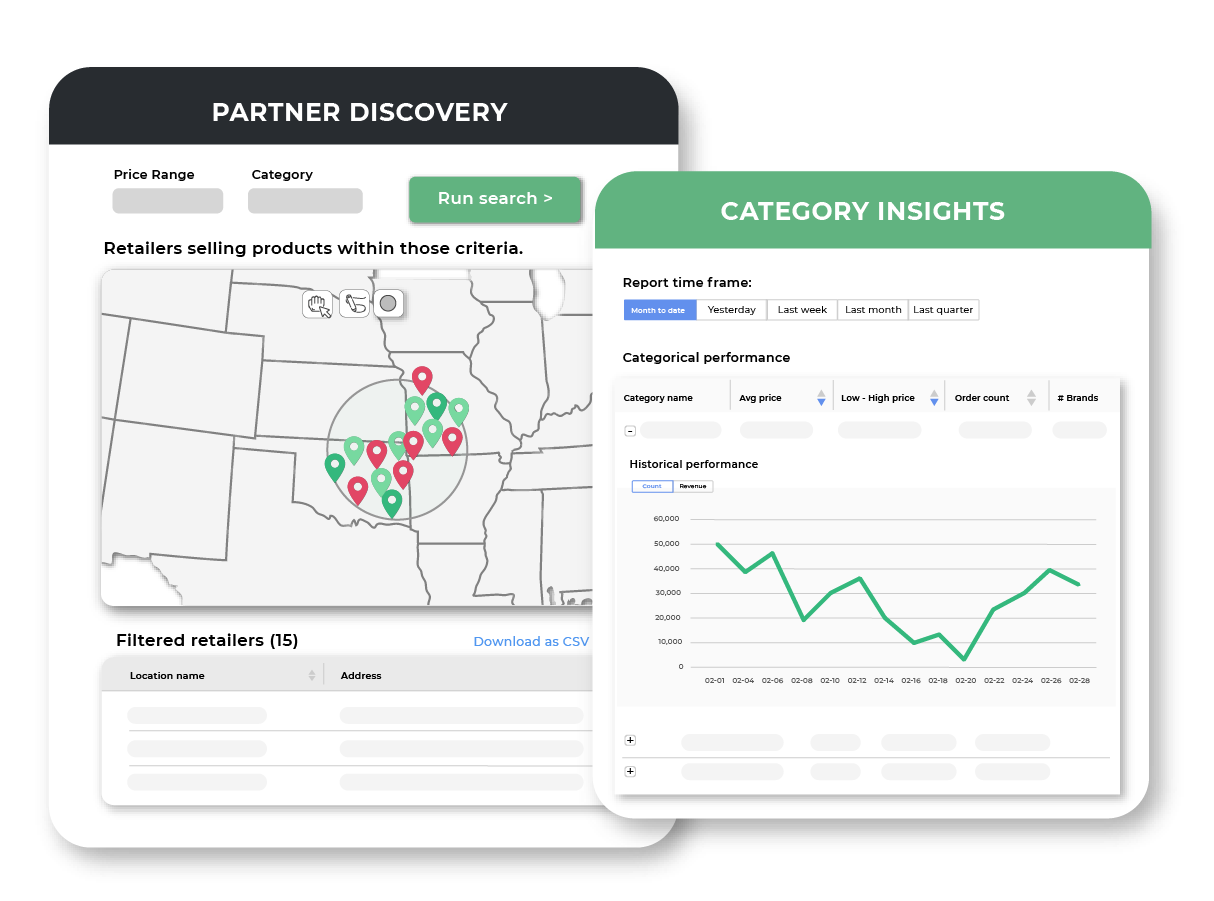 Empower sales teams with actionable tools
Prospecting search
Easily find new sales opportunities through our partner discovery portal.
---
Competitive insights
Gain insights into how your brand products compare against the market.
---
Machine Learning
Through our machine learning technology, you can predict market viability with ease.
---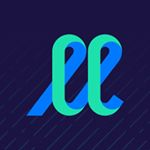 Leaflink and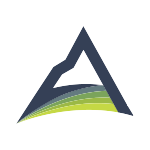 Apex trading integrations
Easily sync your product catalogs and customers with our Leaflink and Apex trading integrations.
---
Get a demo
The Alpine IQ Brands platform revolutionizes best practices for one of the biggest pain-points in the cannabis industry by not only allowing Brands to reach their customers directly, but also providing a data bridge to optimize shared strategies with Retail partners through real time analysis, marketing campaigns, promotion tracking, and intelligent sales insights tools.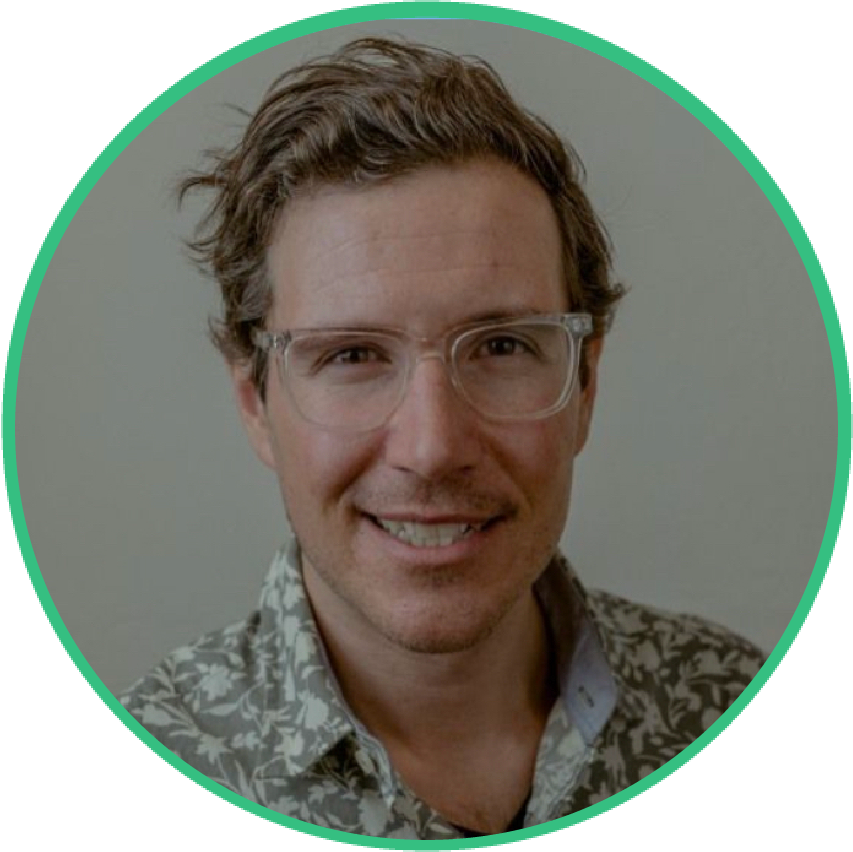 Ben Cooper
Sr. Director of Product Marketing