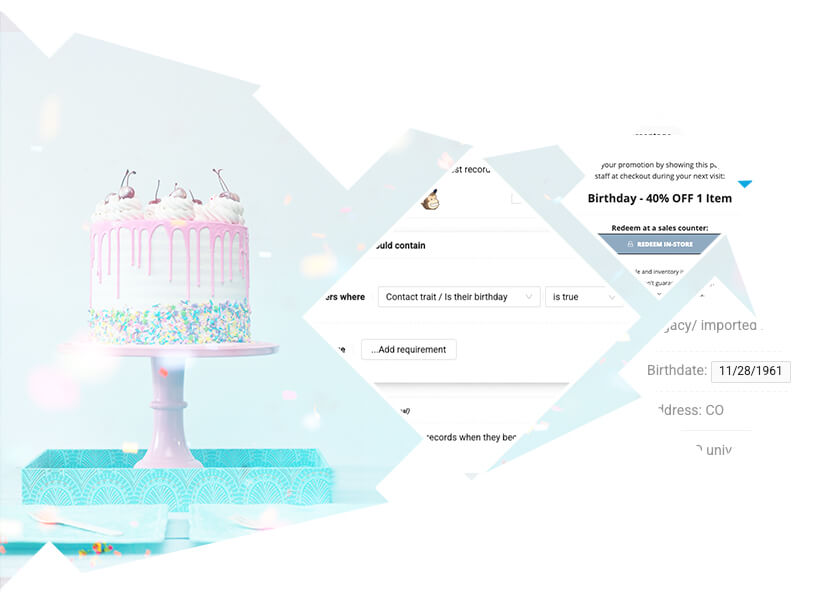 BIRTHDAYS
Build loyal relationships on customers' birthdays
Show your customers that you care by sending them some love on their birthday with a message, freebie or discount. By showing that you remember events that are unique to your customers, you are able to give a personalised experience for your customers, driving loyalty to your brand.
Why you should send Birthday Messages:
Improve your brand's reputation. Sending a message on your customers special day allows you to reach your audience with relevant information and nurture the customer relationship.

Reactivate inactive subscribers. Since birthday campaigns are highly personalized, even unengaged users will be pleased to get a message tailored to their personal data.

Generate conversions by providing a special discounts.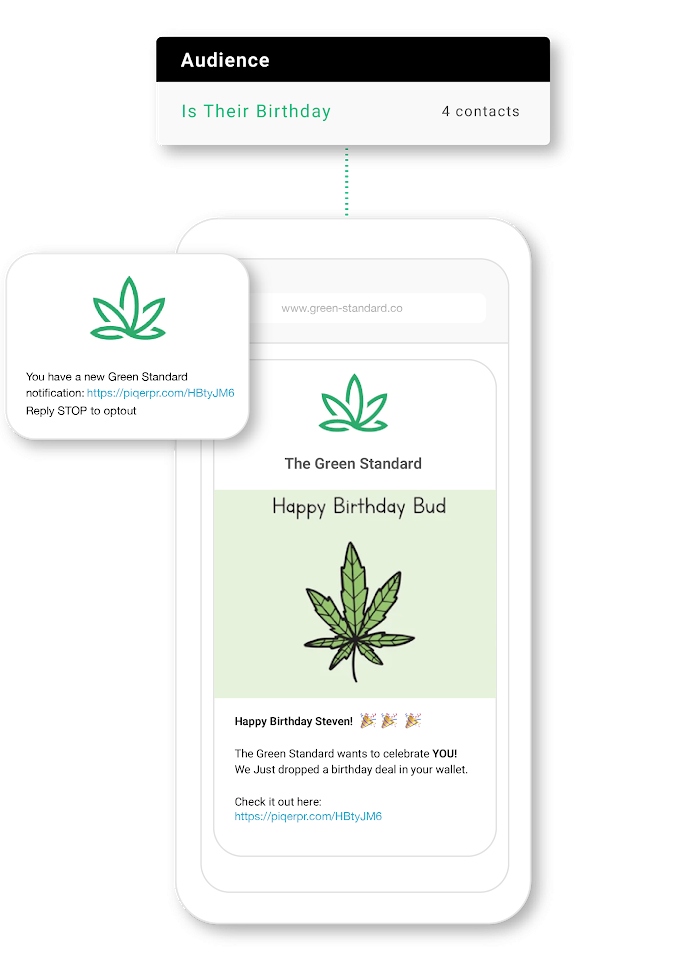 How simple it is to target customers on their birthday
A cheerful Happy Birthday message or offer designed to delight your customers will get them shopping and strengthen their relationship with your brand. Use our audience filters to give special offers to each individual every year.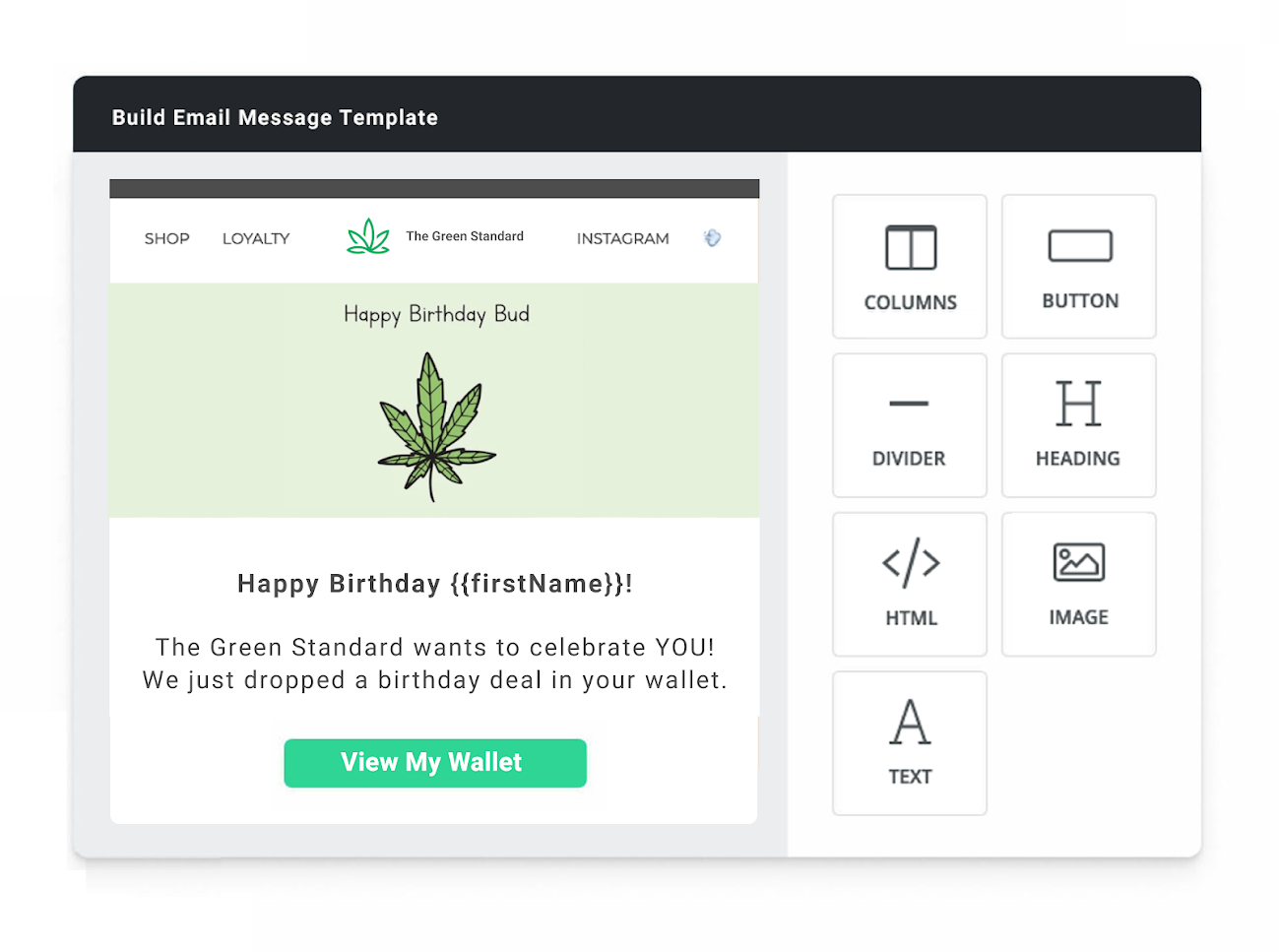 Birthday messaging works with: