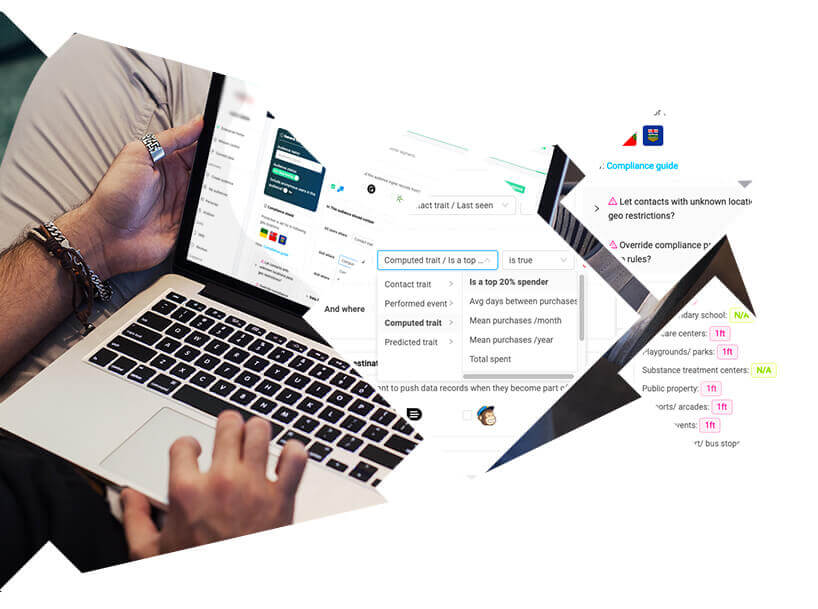 Build
Curate enriched and cleansed customer records with powerful segmentation tools built for cannabis.
Wisdom like never before
Get to know your customers.
We sort and de-dupe customer profiles, transactions, and engagement actions across multiple POS systems and data integrations.
Sort by customer traits (Age, CLTV, Last purchase time etc.)

Filter based on calculations (Mean monthly visits, likely to come back to store soon, etc.)

Use machine learning predictions such as "Likely to buy x brand"

Target compliant audiences with AIQ messaging channels
Building a custom audience and then targeting it with 3rd party tools, in-house messaging, reviews, and more. Accounts come with 40+ pre-configured top performing audiences.
Substained retail cannabis growth is just not possible without keeping a consistent pulse on every customer. You know them for 2 to 7 minutes in store, then the blindfold goes on the second they walk out of the door. Alpine IQ gives you eagle vision to understand and grow a personalized relationship with them forever.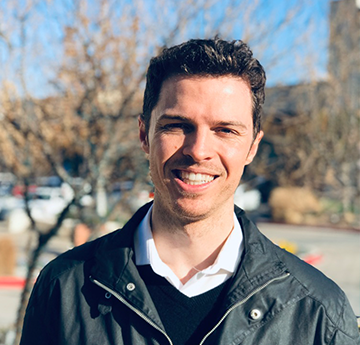 Nicholas Paschal
CEO
Select data feeds
Pull customers to segment from your POS, live chat, website javascript, or even loyalty data sources.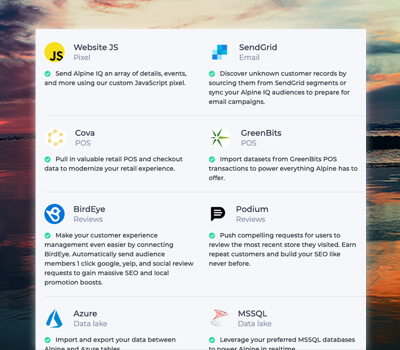 No limits
Create unlimited audience segments without contact count restrictions.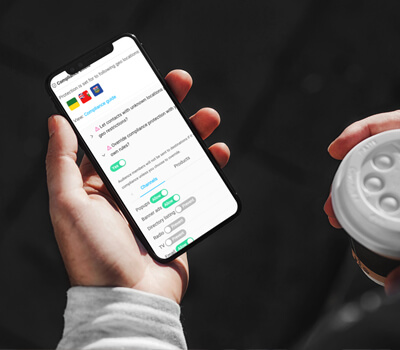 Audience designer
Pull and split using traits, predictions, calculations, or time based events.